NOEL: seminar Prof. Sannasiraj S A – December 18, 9A.M.
NOEL: seminar Prof. Sannasiraj S A – December 18, 9A.M.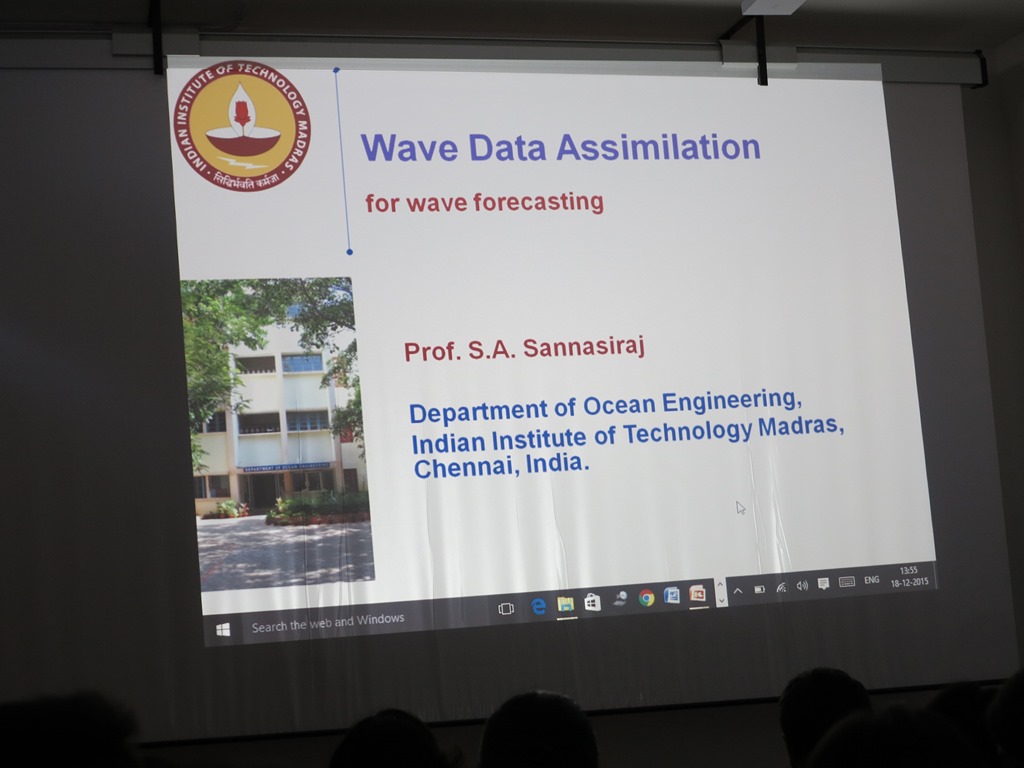 Title
NOEL: seminar Prof. Sannasiraj S A – December 18, 9A.M.
Date
18/12/2015
Abstract
   AVVISO DI SEMINARIO
Il Prof. Sannasiraj S A, Indian Institute of Technology Madras, India
Il giorno venerdì 18 dicembre 2015, alle ore 9,00
presso il Natural Ocean Engineering Laboratory (NOEL), lungomare Falcomatà, Località Rada delle Mura Greche, Reggio Calabria, terrà un seminario dal titolo
'Wave Data Assimilation'
I seminari sono organizzati nell'ambito delle attività del progetto Marie Curie "LARGE MULTIPURPOSE PLATFORMS FOR EXPLOITING RENEWABLE ENERGY IN OPEN SEAS", PLENOSE, finanziato nell'ambito della action FP7-PEOPLE-2013-IRSES
Partners: l'Università Mediterranea di Reggio Calabria, University of Liverpool (UK); Instituto Superior Tecnico, Lisbon, (Portugal); Rice University, Houston (Texas, USA); Columbia University, New York (USA); Indian Institute of Technology of Madras (India)
____________________________________________________
Brief about the talk
Wave forecasting is of prime importance for safe navigation and offshore operations as well as to improve the prediction of ocean currents, transport and mixing characteristics. Recent technology advancements have made high resolution wave observations available through in situ and remote sensing methods. This information propelled the data assimilation scheme to a prominent place in the wave forecasting studies. A wave data assimilation scheme by combining an error forecasting algorithm based on 'local model' and a spatial distribution scheme using ensemble error covariances will be presented.