Certification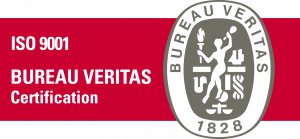 Natural Ocean Engineering Laboratory NOEL has been ISO 9001:2015 Certified by Bureau Veritas Certification on January 16, 2018.
ISO 9001:2015 is an international standard related to quality management, and provides a framework to respond to changing quality requirements in balance with society, economics and environment.
The ISO 9001:2015 of the NOEL, Certified by Bureau Veritas, is very important for the improvement of the Quality, for the activities of coastal and offshore monitoring and engineering.
POLITICA DELLA QUALITA'
Anno 2019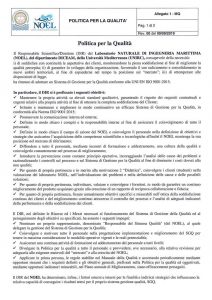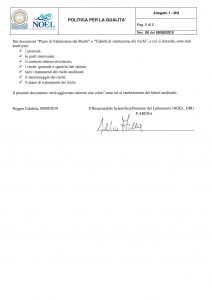 Anno 2018
NOEL ISO 9001:2015 certification by Bureau Veritas – IT278417